"At what point does paperwork becomes a nuisance?"
Imagine a single form creation and validation solution for DOT, Immigration, Coast Guard, FAA, State and even employer specific doctor's notes
Our experience working with various medical practices (small and large) led us to identify several major pitfalls in the way form oriented physicals are conducted. Even practices that are well oiled machines in terms of managing patients run in to situations such as incorrectly filled "patient portions", missing documentation and the inability to review the patient's information/history before the appointment date. Last minute issues cause re-booking, delays and the patient (also a client in these situations) can be inconvenienced when these forms are time-sensitive. 
Here is how we vastly improved both the patient and medical side of the process.
Patients complete their portion of the form online on our website and upload any supporting documents that are required. This happens well before their appointment so that you can review the submitted details and follow up with the patient about additional documents and procedures that may be required.
Our step-by-step online intake system guides the patient through their portion of the form, and it is fully validated when you review it. Walk-in patients can even complete forms on their phones.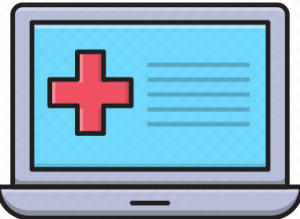 Whether you choose to review the form before the appointment date or simply fill in the last minute details (vitals etc.) during the appointment. You can rest assured that the software will be keeping eyes on you and ensuring you do not waste your time repeating and filling the same information over and over again that you do for every patient. 
Finally, when you are done you can print, sign and seal the form and the system will also forward a copy to your EMR, medical assistant and/or patient's employer.
Management and Electronic Submission
Medfiller offers HIPAA compliant storage for all your medical forms. It preserves the final PDF document so that you can refer back to the version of the form that was printed. For additional piece of mind you can even scan and upload the final signed and dated copy into the Medfiller system so you have copy of exactly what was mailed to the government authority.
Where necessary and available, Medfiller can submit the results of the tests electronically and generate a provisional certificate of physical fitness and competency.